You've Found THE Unique and Gorgeous Gifts You've Been Seeking!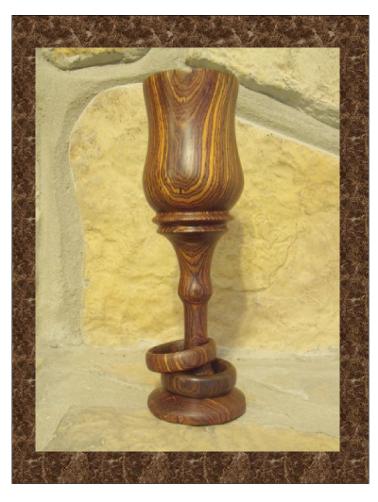 Do you have an anniversary around the corner? Have you received a wedding invitation and are you trying to find a unique and special gift?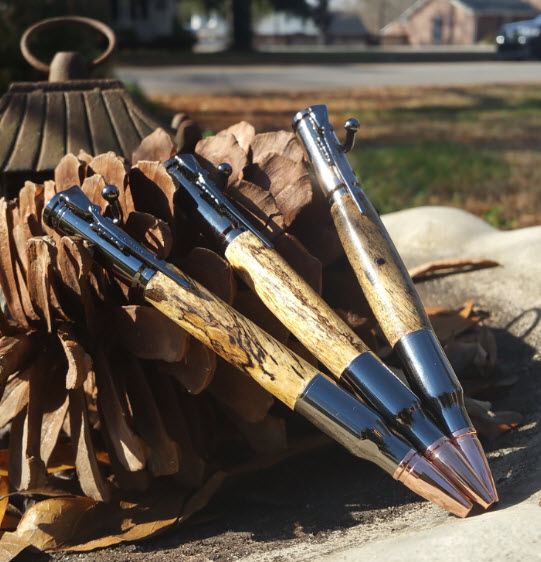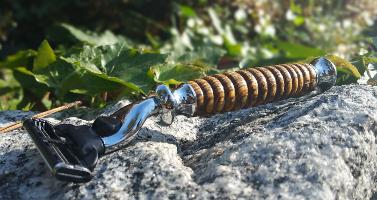 Gifts for the Groomsmen

Spaulded Wood Stainless Steel Shaving Razor
Hand Turned Double-Ring Wedding Goblets

Hand-crafted locally, these Celtic styled goblets ~ featuring double rings that can never be removed ~ are the perfect gift for weddings, anniversaries, or just to say
"I will love you forever."
Designed to reflect a tradition of the 17th Century, these goblets feature two rings which are carved from a single piece of wood, representing these two rings remain forever unbroken. Tradition says that when the Bride and Groom toast one another from the same goblet, the unbroken rings symbolize strength, unity and eternity, and invoke a very powerful bond for their future together.
Each goblet is made to order, so please plan ahead.
Available in your choice of a light or dark wood, your goblet will be a one-of-a-kind design, its lines and curves determined by the piece of wood the Woodturner of Belton selects. All goblets will beautifully feature the two rings, but each design will be unique.
Your goblet is safe to drink from as it receives a non-toxic and natural wax finish.
The Woodturner wastes no wood; so included with each goblet is a coordinating small bowl...perhaps to be used as a ring holder.
Priced at only $80.00, your hand-turned goblet with matching small bowl makes the perfect, classy gift for anyone...even yourself!

***PLEASE ALLOW 4 WEEKS FOR DELIVERY***
Place Your Order Today
Click on this link to be taken to our easy order and checkout process on Etsy.com
More Available From the Woodturner of Belton