Your Reservation is Significant and Special to Us
The Standpipe Inn is THE premiere lodging choice located in downtown Belton, SC ~ only 15 minutes to the heart of Anderson, SC and 40 minutes to downtown Greenville, SC. Allow us to treat you to an overnight experience you'll not soon forget.
Check-in Time:
After 3:00 p.m. and before 6:30 p.m. Please call ahead if your travel is delayed so that we can make appropriate arrangements.
Registration takes place on Belton Square, in The Tea Potter's establishment (312 North Main Street). You may park on the Square in front The Tea Potter's while you register, and then you will be directed to your Suite and convenient parking.
You will be required to pay a $50 per reserved night holding deposit to complete your reservation
Check-out Time:
No later than 11:00 a.m.
Please return your key to the Registration Desk upon departure or deposit in locked Key Drop Box
Early Departure:
On the remote chance you need to check out early or shorten your stay, please understand that you will be responsible for payment of your entire reservation.
Cancellation Policies:
We acknowledge that plans sometimes change and you must cancel your reservation. Please contact us at least 7 days prior to your scheduled arrival date to cancel your reservation, to avoid a $50 processing fee.
If you do not notify us of your intent to cancel within 24 hours of your scheduled arrival, you will incur a full room, one-night charge.
Suite Rates:
Suite rates are "per Suite", no matter the number of guests; however, the maximum number of guests indicated by the Inn must be adhered to
We do not charge "per person" for your stay
Rates include a Continental Breakfast each morning for the appropriate number of guests who are staying
See rate details for each Suite
Rates are subject to change or vary during high demand periods or due to special package requests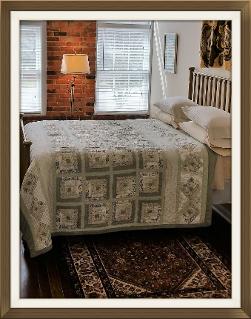 Non-Smoking Policy:
All Suites are non-smoking
You may smoke outdoors on your balcony or while sitting in any offered outdoor sitting area; however, we ask that you be considerate to others
A $75 cleaning fee will be charged if we detect smoke in the rooms during or immediately after your stay
Pet Policy:
We are sorry that we do have the proper accommodations for pets; therefore, no pets are allowed.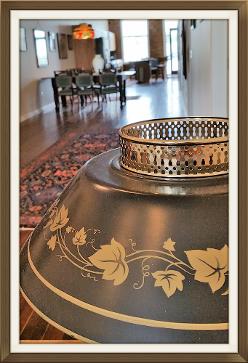 Day Meeting/Venue Policies
Available Occupy Time is 8:00 a.m. to 6:00 p.m.
Rates are "Per Venue" no matter the time you are occupying The Loft

Rates include complete access to the Loft and all amenities as described here
$50 deposit required at time of reservation
You are responsible for clean-up and removal of all outside food items, meeting supplies, decorations, etc. that you bring into The Loft
A $75 cleaning fee will be charged to your credit card if you do not adhere to this "Leave it as it was Given to You" policy
Large trash bags will be supplied by The Standpipe Inn in the kitchen area for your convenience
Trash bags are to be sealed and left in the laundry room
Our Goal is for Your Event to Be a Smashing Success


The Standpipe Inn is eager to work with you to provide you with the meeting/event venue that fits your needs like a glove.

Please don't hesitate to contact our Coordinator with any questions or special needs you may have, and we will make every effort to work with you.


It's our desire that you and your guests walk away with that "I would love to return" kind of feeling.