The Historical Belton Standpipe
Seeming to stand watch over downtown Belton, SC, this unique, castle-like structure was built in 1908-09 to be used as a water tower for the City of Belton. Rising an amazing 155 feet into the sky, the Standpipe has long been used by pilots to pinpoint their location along the eastern seaboard.
While called a Standpipe, this tower is not a true standpipe in that standpipes store water throughout their lengths, not just in tanks at the top. And while you can see windows placed in a spiral up around this Standpipe, there are no stairs inside to reach the top. Actually, a ladder stretches along its exterior, and water flows through a 10-inch pipe in the tower's center. The windows provide ventilation and helped with visibility during its construction.
The weight of the tower is evenly distributed by its unusual shape. It is constructed of concrete, which was poured in stages, which gives this tower the illusion of being built of stone. Still used to store the city's water supply, the capacity of the water tank housed within the tower is an amazing 165,000 gallons!
The Loving Act of Preservation
One of only three standpipes left in South Carolina, its historical value is precious. Fittingly, the Belton Standpipe was listed in the National Register of Historic Places on November 5, 1987.
That same year, the First Annual Belton Standpipe Festival was held to raise funds for much needed restoration in order to preserve Belton's most distinguished landmark. The Standpipe is included in the town seal and found on the city's letterhead (as well as the namesake for The Standpipe Inn!)

If you book your visit at The Standpipe Inn for the Annual Standpipe and Heritage Festival, you will have the opportunity to witness the standpipe first-hand and peek into its "internal beauty" during your free tour.

LEARN MORE ABOUT THIS ANNUAL FESTIVAL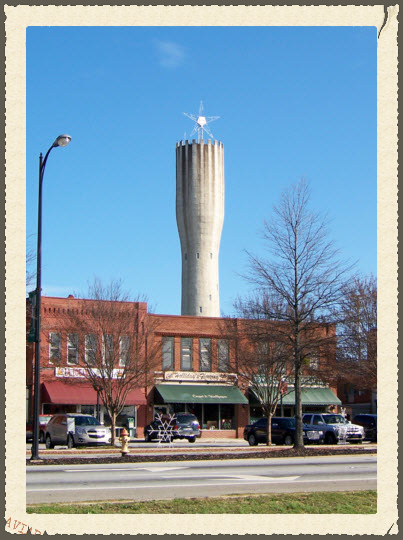 The tower is located on McGee Way near its intersection with Campbell Street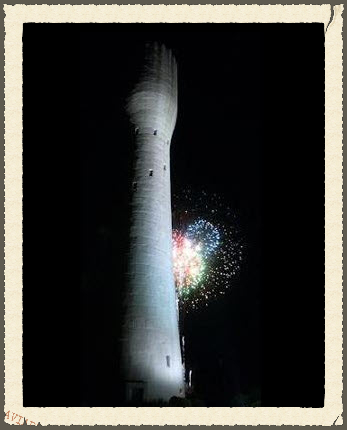 Join us for the 30th Annual Standpipe and Heritage Festival on Saturday, October 1, 2016. BOOK YOUR SUITE!